Knight's Fable v1.4: Protect your own holy city!
Jul 25,2014
Knight's Fable will bring you a brand new version on July 25th-Knight's Fable v1.4 where all players will find new functions, optimizations and adjustments. Our team here at GTArcade want to give every player a better in-game experience with this new version. The update will not affect your in-game progress, just refresh the game page once the update is complete!


Version: Knight's Fable v1.4
Server: all servers
Update time: July 25th 11:00 a.m. EDT


New function:
1. City Defense:
Fans of defense games will love the new city defense play mode where players must level their hero and defend the city against hordes of terrifying monsters.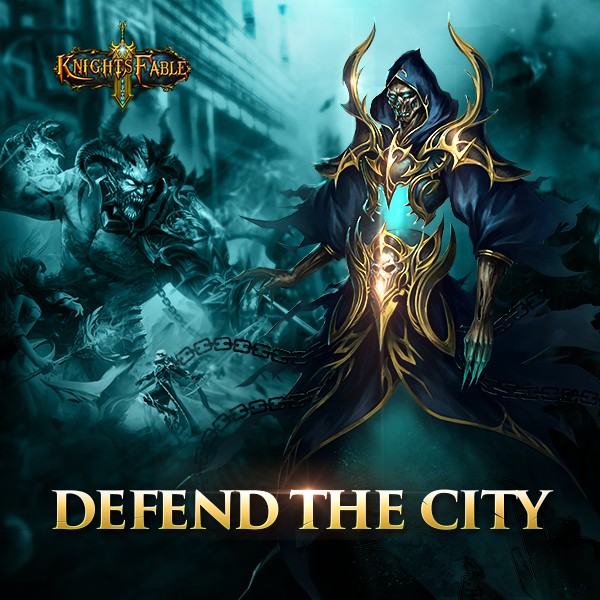 Rules:
1. Players can get one free defense bullet each hour and can also buy more with Silver. There are 9 different kinds of Bullets with various damage strength. Bullets will be reset at 0:00 a.m. each day.
2. Players can upgrade their defense tower to become stronger.
3. After defeating each monster, players will be able to pick up dropped rare items. Meanwhile, players can collect EXP after killing monsters to upgrade their holy city. In higher level cities, players can summon even more brutal monsters!
4. Players can buy a Ruin tower with their gold, which can insta-defeat all monsters in the city at the same time!
Rewards:
Much INT Potion and Stardust can be found in City Denfense!
Click here for more details


Optimizing:
Hero recruitment system
1. Epic tavern will open at Lvl.50
2. Legendary tavern will open at Lvl.65. Players can recruit 4 heroes at Lvl.65. The other 4 heroes will be released at Lvl.70.
3. Optimized legendary heroes' BR. New legendary heroes can increase BR faster.
Meditation during Alliance
1. The VIP level limit has been deleted.
2. Each member can increase Alliance EXP by spending either 30 or 90 Gold on meditation.
INT Potion
1. INT Pills will replace existing INT Potions with different levels.
2. INT Potions will be taken out from the Shop.
3. New event will be added allowing players to exchange their saved Lvl.2-Lvl.3 INT Potions for new INT Pills.