We at GTArcade are glad to announce that Knight's Fable v1.3 will arrive July xx, bringing more fun and rewards! This time, we will introduce some new functions that will help you collect Silver and Wisdom quickly! Furthermore, we also have fixed some bugs in the game. The update will not affect your progress in game, simply refresh the page after complete the update! All updates will bring players a better experience in game, so stay tuned for more!
Version
: Knight's Fable v1.3
Server:
all servers
Update time:
11:00 to 19:00 EDT on July 18th.
New functions:
1. Wack-a-Gopher ( available in game on July 19th )
Wack-a-Gopher, a fun arcade style game that will give more fun and many rewards such as silver and wisdom! This feature will help you obtain more resources to recruit heroes!
Rules:
a. You can collect rewards just by hitting gophers! Once you hit 9 gophers, the event will end that day.
b. Log in every day to get a free attempt.
c. Each item appears only once which means every day you have the chance to receive 9 different items as rewards.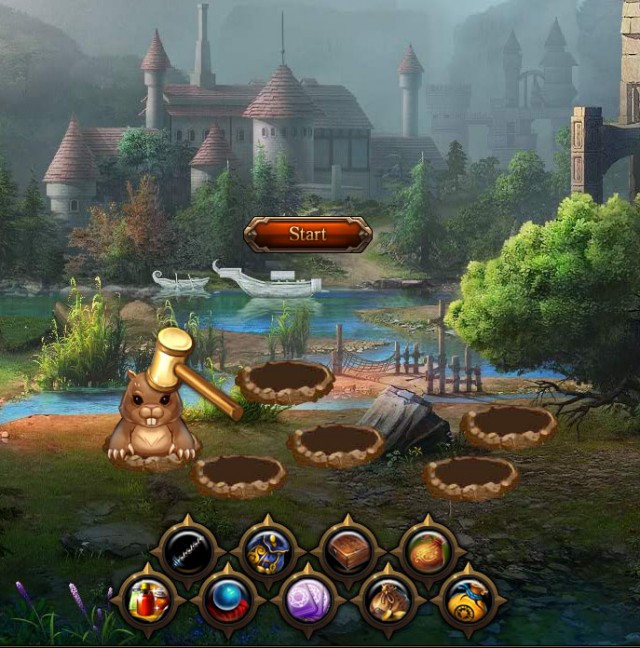 Tips:
a. Recharge 100 Gold to get 1 free attempt. e.g. recharge 100 Gold 4times, then get 4 free attempt.
b. Recharge more than 100 Gold (contain 100 Gold) one time to get 1 free attempt. e.g. Recharge 400 Gold to get 1 free attempt, but recharge 100 Gold 4 times, players can get 4 free attempts.
c. The game will refresh each day sometime after Midnight, so it's better to use up all attempts every day.
2. Daily Devotion
Daily Devotion is another new function in Knight's Fable, and players can get several points by finishing specific jobs. Big gifts will go away with you if you have met the required devotion points every day. Big gifts contain silver, wisdom, prestige, plume of time, and Pandora's Legendary Box!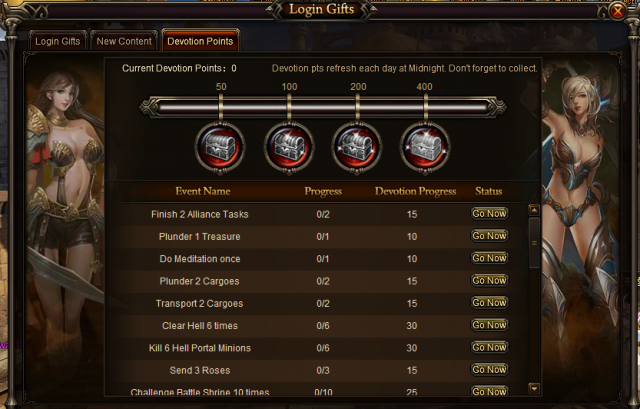 Rewards:
Conditions

Rewards

400 devotion




Pandora's Legendary Box




Wisdom x 50,000




Prestige Package x 100




Silver x 200,000




200 devotion




Lesser Nostrum Box




Silver x 50,000




Wisdom x 20,000




100 devotion




Wisdom x 10,000




Plume of time




50 devotion




Silver x 20,000



3. Hell
New hell from Lvl.61 to lvl.70 is going to be released! But it's not available for collecting Hero Skill Totems!
Optimizing:
1. Add Inheritance Orb as rewards in Cross-server Arena
2. Add first-win bonus in Cross-server Arena. We will give out fabulous bonus to players when they win in CSA at the first time every day.
3. Add Prestige Heroes in hero recruitment system.
B
ug fixed:
1. Fixed bug that players at Lvl.70 can't play Cross-server Arena.
2. Fixed injured players getting full HP when quitting and re-entering CSA bug.
3. Fixed bug that other players are shield in Cross-server Arena.