Get heroes sitting on the bench doing nothing? Now it's time to reshape them and endow new meaning to them.
Combo skill comes!
You will find this new function here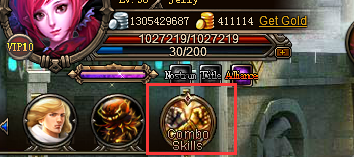 In this function, different Combo Skills can be activated through different combinations of different heoes.
Then how to get Fate cards:
1.By reshaping your recruited heroes. Note that before reshaping heo, please take off hero jewels. Also, all the resources put on the hero will not be returned so it is suggested that you inherit this hero before reshaping him/her;
2.By buying fate cards with Stardust from the shop inside Combo Skill;
3.When it comes to Supreme fate cards, once you recruited the supreme hero, the corresponding fate card will be automatically activated, no need to reshape the supreme hero.
Needed activation and upgrade materials can be exchanged with Magic Crystal from the shop in Hell Portal. You can also get them in Hell Portal rank and point rewards.
Please notice that you can only use 1 skill from each type at the same time. You can arrange different combo skill set for different game functions.
Also some tips about Emblem Pavilion
Go inside City and you will find its entry.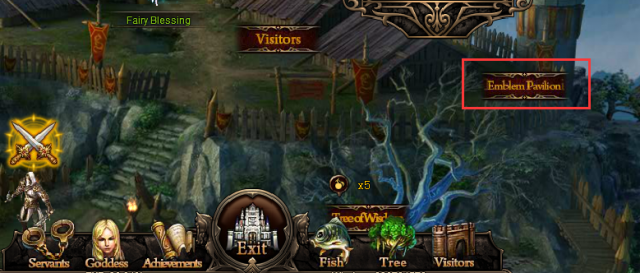 In this pavilion, each emblem has its own bonus. You will see emblem and its shards in special events or daily missions.