We will be updating Knights Fable to Version 3.1. All servers will be updated to v3.1 on November 5th. The update will not affect your progress in game, simply refresh the game after the update is complete!
New features:
1.Costume collection:
More than 5 set of costumes have been released in game since open beta started, they all own different shape and stats, but when we pursuit the latest costume, how about the old ones? In order to solve this problem, we will launch the new system Costume collection online.
Details:
1.You can choose your favorite shape and save other costume's stats.
2.Activating one costume can receive bonus stats, and collecting one total set of costume will receive extra bonus stats.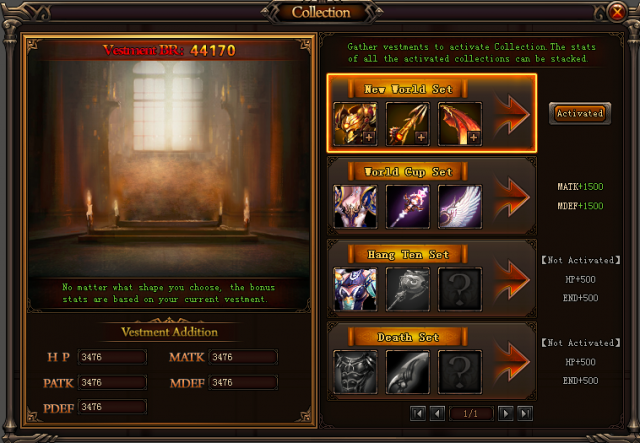 Hot event
1.Lucky strike will be lasted to November 7th.


Improvements:
1.Made the improvement about checking cargo at Escort and last used weapon at City of Spirit.
2.Added a notice at team dungeon that only players with lvl.50 or above have the ability to join Team dungeon.
3.Added stamina requirement at Jobs.
4.Added the double check info window after clicking City of spirit.


Bugs:
1.Changed the wrong description about reward in Holy throne.
2.Fixed the bug that incomplete info about Beast bonus stats at new beast system.