Halloween's coming, skeleton will after you! Halloween's coming, pumpkin we must buy, make a Jack-o'Lantern, bake a pumpkin pie! Knight's Fable is glad to announce the new update created for this grand festival! The update will not affect your progress in game, simply refresh the game after the update complete!
Update time: 2014-10-24
Server: all servers
New feature:
1. New beast system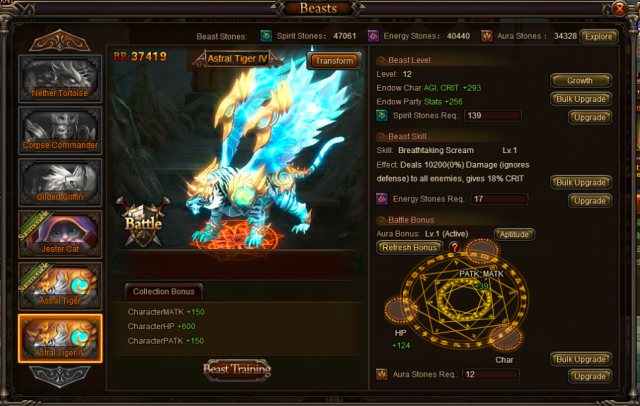 1. Added the bulk upgrade button on the system interface.
2. Added the beast evolution and cultivation to increase the fun and difficulty of training beast.
3. The explore section won't work out the beast shard instead of beast summon schema which can be used to culture the beast.
Hot events
(will take place on 2014-10-28)
1. Halloween war
Condition:
After Lvl.20
Rules:
a. Every player has to choose a camp "Vampire" or "Pumpkin" after entering the event. System will control the difference of player numbers at two camps.
b. After entering the event, all players can take part in the daily event in game to earn contribution point for their own camp.
c. At the end of event, the camp which owns more contribution points will win and obtain the better rewards.
d. In the progress of this event, you all have the chances to get pumpkin, that is the exchange item this time, and it can be used to exchange the best reward for this Halloween festival.
2. Halloween shooter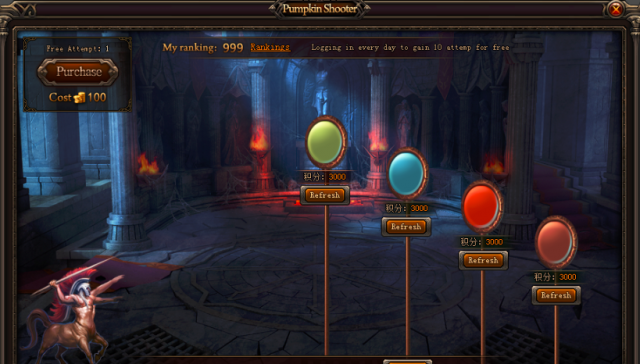 Rules:
a. Each player has 10 free cast chances every day. Remaining chances will be cleared at 24:00 every day. Please use them in time!
b. Players can use gold to buy cast chances
c. Better target can give higher points; players can use gold to refresh color of targets.(Red>Orange>Blue>Green)
d. Players will have chances to get lucky target and win pumpkin from it!
e. You can earn extra 50,100 and 200 points with 2,3 and 4 combos.
f. You can have more pumpkins with higher daily ranking and overall ranking.
g. You can exchange items with pumpkins from Halloween Shop.
Rewards:
1. Hallowe's Robe (BR 5400 need 130 pumpkins)
2. Wings of Demon (need 100 pumpkins)
3. Halloween weapon: Hallow's scythe and pumpkin staff(br 4500 need 100 pumpkins)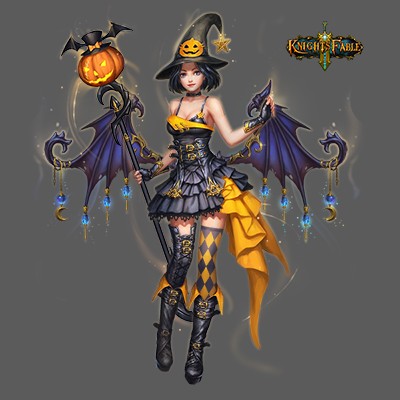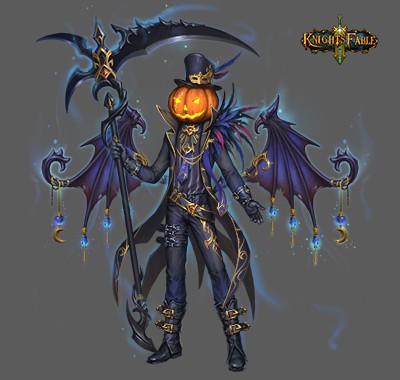 4. Flame horse (BR 4680 need 300 pumpkins)