New Kngiht's Fable comes again with more new functions and improvements. The update will not affect your progress in game, simply refresh the game after the update complete!
New functions:
1.Grand Roulette
We changed another kind of Lucky strike, it is named Grand Roulette. The new Grand Roulette has new rules.
Rules:
1.The Grand Roulette consists of 2 type of roulettes, the Common Roulette and the Superior Roulette. To spin the Common Roulette or Superior Roulette, you need a Common Roulette Voucher or a Superior Roulette Voucher to unlock the roulette respectively.
2.Each type of roulette has 1 super reward, which is picked from the super reward list randomly. But you can also refresh in the super reward list to make your desired one appear on the roulette.
3.For Common Roulette Voucher, you can obtain 1 voucher each day during event by logging in. For Superior Roulette Voucher, you can obtain 1 voucher each day during event by recharging 100 gold.
4.Every player has 1 free attempt each round in either roulette once you unlock it. You can also use gold to draw more times.
5.Once you get the super reward, all rewards on the roulette would reset immediately. You can continue to draw more super reward.
2.Wack-a-Gopher
We've added new Gophers and more free chances to play. What's more, the new gopher system would lead to a big boost to your gems and enhancement to your connection with your friends!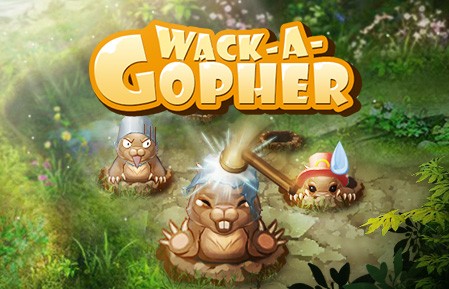 Rules:
1. There will be three kinds of Gophers to increase interest and difficulty. For each kind of Gopher, additional hit time will be added to kill it! Common Gopher can be killed by hitting it one time, you have to hit the big gopher twice, as for the super Gopher you have to hit it three times to reap the reward.
2. There will be 20 free Gophers for each player. You all can start a new turn with 20 saved Gophers, meanwhile asking your friends for free Gophers. Each player can send the same friend a Gopher several times throughout the day for a total of 20 for each day.
3.Consume Gold to buy more Gophers
Rewards:
Common rewards: Gems and Gem shards.
Ranking rewards: Each day there will be a ranking list and the top-ranked players will collect an additional gift.
3.Mystical Shop:
Mystical shop is a place where you can you can use silver to buy all the things you like and didn't have enough gold to buy!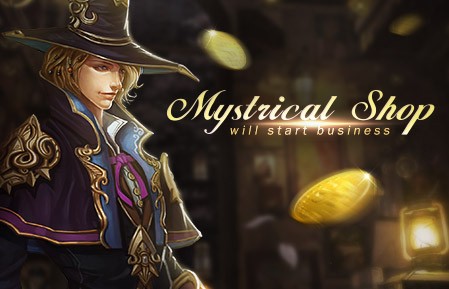 Rules:
1.Click Mystical trader icon at City of Spirit to enter shop menu.
2.There are two kind of goods at this shop, one can only be bought by Silver and another kind can only be bought by Gold.
3.The goods list can be refreshed automatically every 6 hours.
Improvement:
1.Added mount synthesis button at mystical trader menu.
2.Team dungeon will be open at Alliance lvl.2 and Lvl.50 for all palyers.