Get ready for a new challenge! Abyss, the 35th server for Knight's Fable will open on August 1st 9am EDT!
Abyss will observe Eastern Daylight Time (GMT-5), and feature all your favorite Events and features including Battle Shrine, Hell, Alliance War, Star Mech, Goddess Resident, Jobs, Escort, Fishing Pool, Fairy Blessing, City Thieves, and Tree of Wisdom! Get ready to join and be the hero to save the world!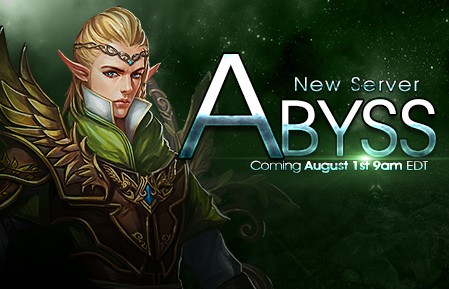 Click here to check out all the exciting events!