The Knights Club is recruiting! Join the club, and you will gain the following benefits:
1. You will be notified first for any upcoming patches and events.
2. Special gifts on your Birthday and festivals such as Christmas and Halloween.
3. Exclusive Knights Club Events.
4. Specific access to the Development Team to express ideas, suggestions and complications.
5. Premier customer service support.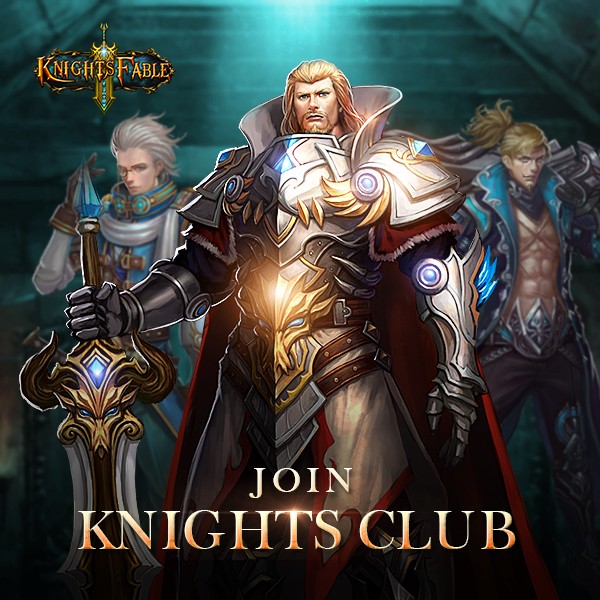 How to join
To join the club you need to meet one of the following conditions:
1) Character reached Level 55.( reach Lvl.45 within the first 7 days of a new server.)
2) Recharged at least 2000 Gold per account.
To apply, visit http://www.gtarcade.com/club/apply (Facebook address, phone number and
instant messenger are optional). Make sure you choose Knight's Fable!
Notes !!!!
1. For those who applied for the club before, it's recommended that you re-apply to make
sure that you are admitted into the club. Compensation will be given to you several days after.
2. For
new appliers
, make sure that you choose the right platform and account.
Platform
: You may change the platform if the system says account not fund.
Account
: GTArcade ---- account should be an
E-mail address
, with which you log in the GTArcade website;
Facebook ---- open Knight's Fable on Facebook, and go to "Support" for your account information.

Thanks for you support and patience! We are waiting for you!