Good news! There will be a shop where you can you can use silver to buy all the things you like and didn't have enough gold to buy! That is Mystical shop!
Condition: Lvl.50 or above.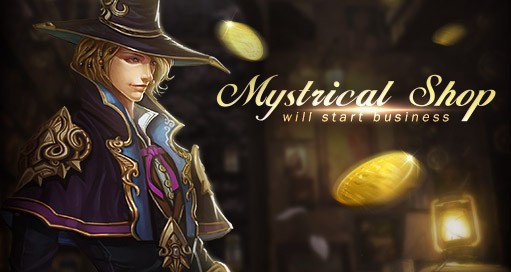 Rules:
1.Click Mystical trader icon at City of Spirit to enter shop menu.
2.There are two kind of goods at this shop, one can only be bought by Silver and another kind can only be bought by Gold.
3.The goods list can be refreshed automatically every 6 hours.
There are so many wonderful goods will be launched at mystical shop. Stay tuned please!