Hell is where players can go to conquer Dungeons and obtain awesome loot!
Entry Rules
(1)Hell Dungeons will open upon reaching lvl. 18.
(2)Dungeons are single player only.
(3)Each day players can enter dungeons 15 times for free, after which they must consume Stamina.
(4)Players may exit the dungeon at any time.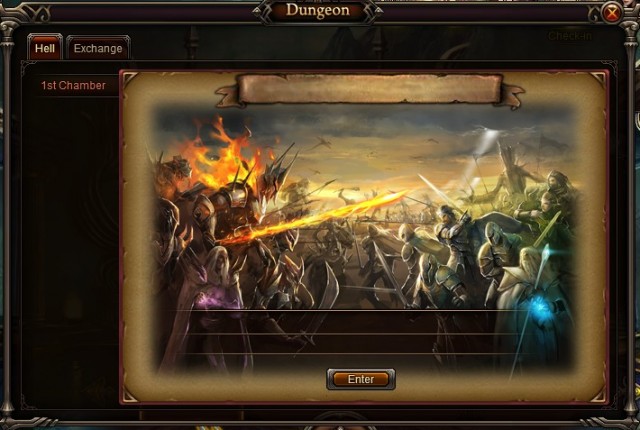 Item Exchange
Players can obtain Hell Gems from completing Dungeons and can exchange these Hell Gems for items.

Hell Dungeon Rewards
(1)Players may obtain an array of great rewards from completing Hell Dungeons.
(2)The rewards that can be obtained from a Dungeon will be shown to the right upon selecting the dungeon. Refer to the picture below: