Goddess Residents
Goddess are divided into five qualities: Common, Superior, Epic, Flawless, and Legendary. As you upgrade your Goddess your city will change in appearance every few levels as well as granting you bonus attempts and increasing city activities.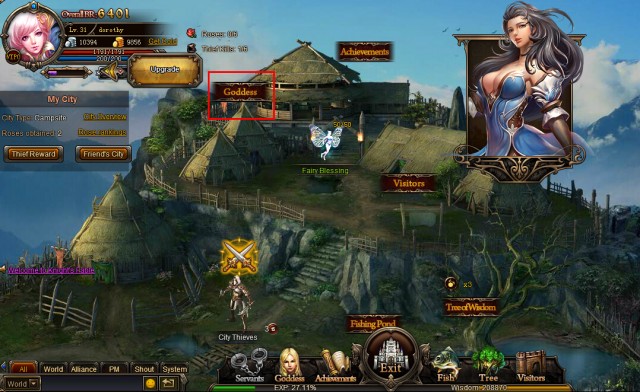 S
tamina Recovery
Here you can allow your Goddess to recover your character's stamina. Just click the centered button in order to recover your Stamina for free! The higher your Goddess' level, the more Stamina you can recover!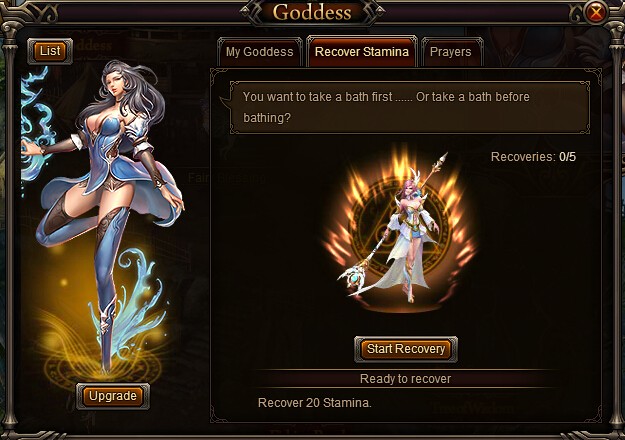 Goddess Prayers
You can pray to your Goddess in order to obtain many great Rewards! Continue to pray and have your prayer match the mood of your Goddess to win fantastic Rewards!