Name for New Servers and Win Gold!
May 27,2014
Name for New Servers!
Duration: May 27 to 31
Knight's Fable is coming May 29th 9:00am EDT! Now we are offering chances for every Hero to name your own server and

win Gold at the same time!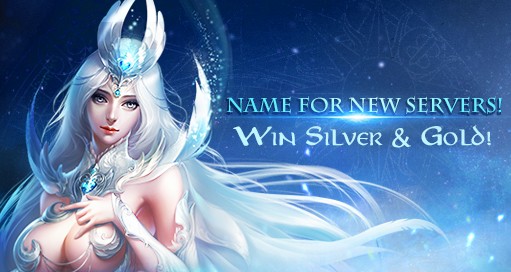 Rewards:
Provider of every qualified name will receive

1,000,000 Silver!
We will choose several good names for Knight's Fable's future servers. Providers of these names will be rewarded

150 Gold!
Rules:
1.

Reply the name and the story/meaning of the name

in the post. (No inappropriate words.)
2. Each account can provide 3 names at most.