In this May, you will witness the several Firsts in Knight's Fable.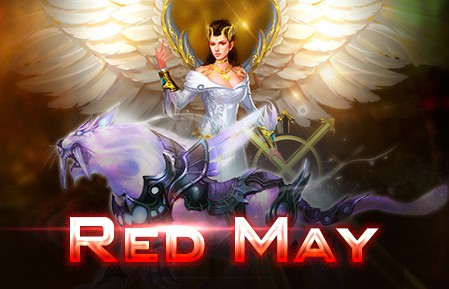 First Red Hero: Apollo will have to refrain from the throne of King of Hero. Red hero comes with much better stats and higher training potential. Prepare your party for this new comer.
First Cross-server PvP event: no longer to feel lonely in a server without competition. Crosss-sever PvP is waiting for your participation. Not so much time left for you to boost your BR. How far can you reach in this competitive event? We will see.
First anniversary: May the 29th will witness the One-year Anniversary of Knight's Fable. We are 1 years old now with the caring and love from you all. Wonderful events and in-game benefits will be provided.
What's more, a modified mount system is also on the way, where you can cultivate mount skills to further improve your BR. A new cool and powerful beast will be accessible in this May.
Prepare for this coming Red May!