Wack-a-Gopher is another hot event available in Knight's Fable. With this improvement, we've added new Gophers and more free time to play. What's more, there will be a new function to release the Gem and promote interaction among players.
Condition: Open at Lvl.36.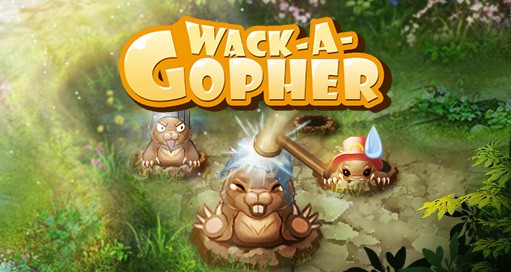 Rules:
1. There will be three kinds of Gophers to increase interest and difficulty. For each kind of Gopher, additional hit time will be added to kill it! Common Gopher can be killed by hitting it one time, you have to hit the big gopher twice, as for the super Gopher you have to hit it three times to reap the reward.
2. There will be 20 free Gophers for each player. You all can start a new turn with 20 saved Gophers, meanwhile asking your friends for free Gophers. Each player can send the same friend a Gopher several times throughout the day for a total of 20 for each day.
3. Consume Gold to buy more Gophers
Rewards:
Common rewards: Gems and Gem shards.
Ranking rewards: Each day there will be a ranking list and the top-ranked players will collect an additional gift.